RHS Chelsea Flower Show 2019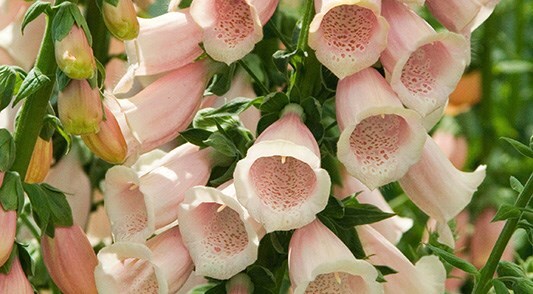 Show 2019 garden plant highlights
View the plants being showcased in the gardens at this year's RHS Chelsea Flower Show and shop the 2019 look.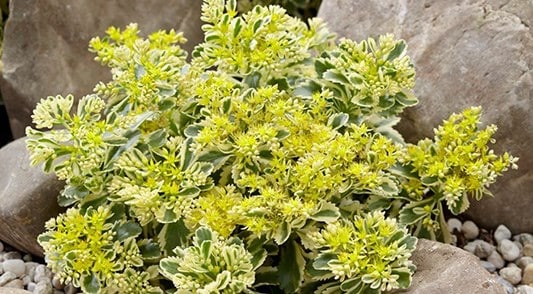 RHS Chelsea Flower Show Winners
Browse past winners from the RHS Chelsea Flower Show now, including 2019's winner; Sedum takesimense Atlantis.
Credit: RHS & Richard Carman

Credit: RHS & Richard Carman
The RHS Back to Nature Garden
Designed by HRH The Duchess of Cambridge with Andree Davies and Adam White.
Inspired by childhood memories and with families in mind, this woodland garden is a place to retreat from the world, to play, learn and discover as well as create special family memories.
The garden combines play and relaxation with a tree house centrepiece, a swing seat, a waterfall and stream. Wild trees and shrubs and a cool calm colour palette of green and blue make this garden a relaxing and calming space, while the planting includes edible produce, plants for craft activities, food for wildlife and nectar to attract pollinators.
The RHS Back to Nature Garden is key to the RHS's partnership with NHS England, promoting the physical and emotional wellbeing that access to green spaces and gardening provides. After RHS Chelsea Flower Show, much of the planting and some of the landscaping will go to Devon Partnership NHS Trust, as part of a national competition run by the RHS.
Credit: Tom Stuart-Smith
RHS Bridgewater Garden
Designed as a collage of the proposed space around the new Welcome building at RHS Garden Bridgewater (set to open in 2020), the RHS Bridgewater Garden, supported by Visit Britain, will be fully accessible to the public.
The space will be subdivided by paths, with the planting being made up of three distinct components. A canopy will be created by a group of Cornus kousa, while seven clipped domes of beech beneath will provide a sculptural counterpoint to the rest of the planting.
The planting is made up of varieties adapted to the damp mossy soils of Bridgewater and include many moisture-loving plants like Iris siberica, Rodgersia and Darmera.