RHS Collections
Tiarella & lucca pot combination


Position: partial or deep shade
Soil: cool, moist, humus-rich soil
Rate of growth: fast-growing
Flowering period: May to July
Flower colour: creamy-white
Hardiness: fully hardy

Attractive, deeply lobed leaves with a small dark blotch in the centre, make a great carpet of foliage throughout the summer. In late spring, slender stems rise up and hold spikes of tiny star-shaped, blush white flowers. This is a brilliant plant for covering the ground in a shady spot - plant it in large numbers for best effect.


Garden care: Removing the faded blooms regularly will prolong flowering and encourage more to come. Cut back and compost the spent flower stems in autumn and apply a dry mulch around the crown of the plant to protect against frost damage


These plants are supplied in a beautifully proportioned pot that is wider than it is tall, which looks especially good when crammed full of seasonal bedding, herbs or alpine plants that are allowed to spill out over the angular sides. The striking shape and classic good looks, makes it a statement piece that will create beautiful focal points for either the garden or patio.
Large:
External 42cm high x 60cm diameter
Internal 36cm high x 50cm diameter
We think these classic, unfussy designs work best in an English garden. Although the inspiration came from Tuscany, the pots have been made in Turkey. They are hand thrown (sometimes from 2 pieces of clay for the larger pots) by Argun and his son who are the 3rd and 4th generation of potters from the Izmir region on the Aegean coast. The clay from this area ages to a lovely patina, as the salts slowly leach to the surface.
Each pot is fired to 1080 degrees C to make them as frost resistant as possible. However we would always suggest that, just to be extra safe, in the very cold months that you move empty or full pots into a sheltered spot.
Our pots are all hand thrown so each pot is slightly different in thickness and shape which gives them their unique character.
This pot has an extra large drainage hole in the base.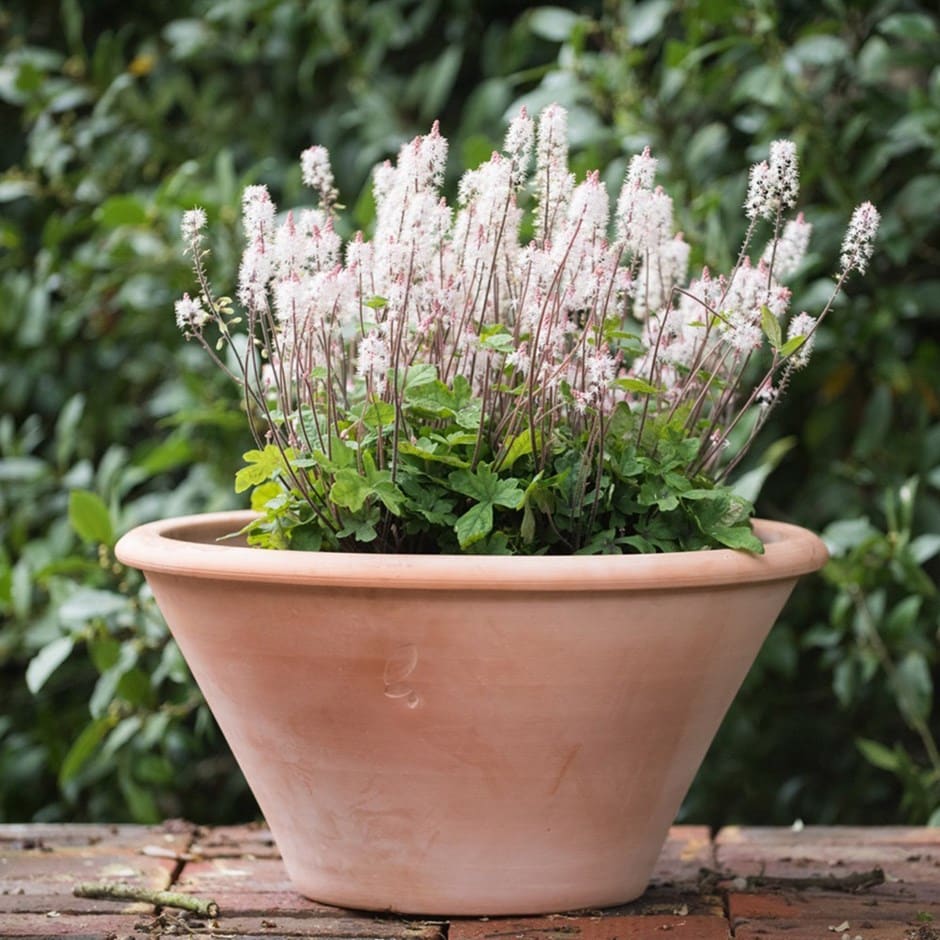 Availability: Unavailable
Please note some items are unavailable
Items within this collection