RHS Collections
Dracaena fragrans Compacta Group - dragon plant & pot cover combination
Position: prefers light shade, but close to a window
Soil: fertile: good potting compost
Rate of growth: average to fast
Hardiness: tender (indoors only)
Current height: approximately 160cm (including pot)
Pot covers: Includes a 35cm pot cover

This generously proportioned plant will make a big impact - but as it has a slender silhouette, it's not going to take up too much floor space. It comes with a top-notch white plastic pot cover, so it can be slipped straight in this and the display is complete!


Home care: Water well in the growing season, but less so in winter. Misting the leaves with water will help keep the humidity levels high, as well as keeping the leaves dust-free. Repot in spring every couple of years and keep temperatures above 10°C in winter.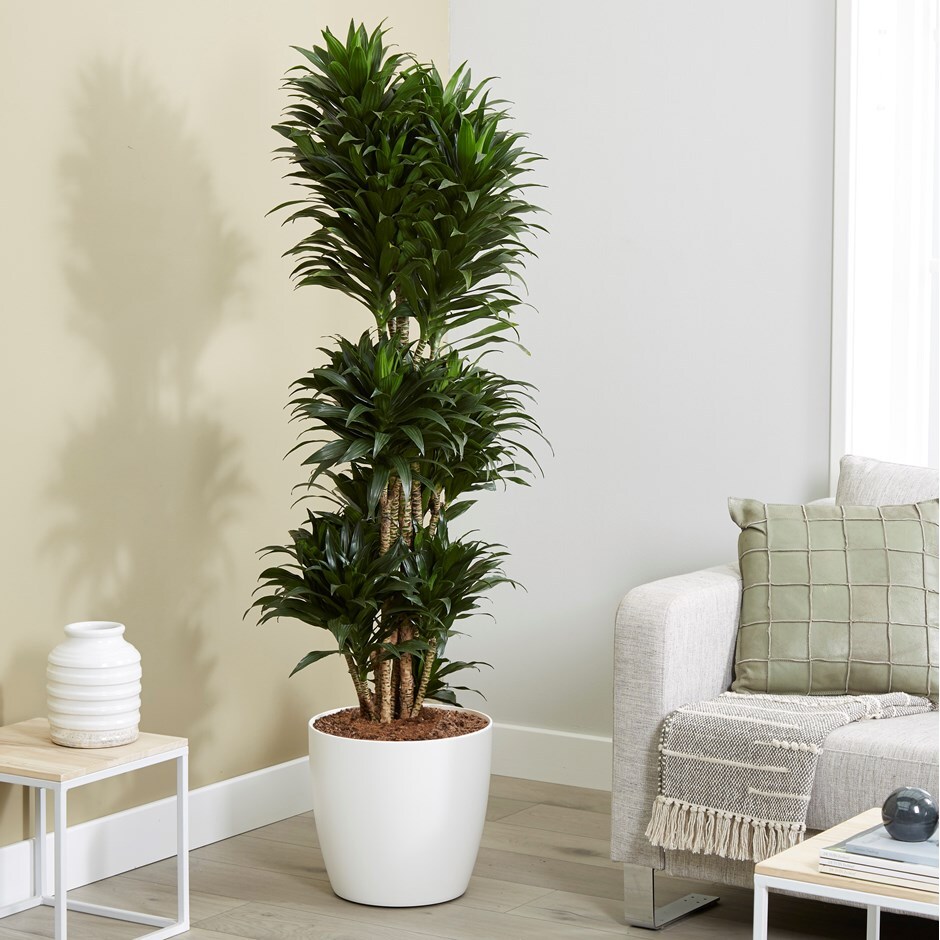 Buy all items for
£364.98
Items within this collection