RHS Collections
Aloe vera - Barbados aloe & pot combination


Position: bright but indirect light
Soil: good potting compost, well drained
Rate of growth: slow
Flowering period: early summer generally
Hardiness: tender (indoors only)
Current height: approximately 30cm (including pot)

Often known as the first aid plant, aloe vera has been grown for it's healing properties for years - and is now often being used in cosmetics and as an alternative medicine. It's a low maintenance, evergreen succulent, with fleshy leaves that form a low rosette - and if you're lucky, it may produce a greenish yellow flower in early summer.

A contemporary take on antique Indian vases, these ornate aluminium planters are hand spun and etched in India to traditional designs.

Made with gently tapered sides, the pots have a rolled lip for easier lifting.


Home care: Water moderately when growing, and sparingly when dormant through the winter months. Feed with a balanced liquid fertiliser 2-3 times during the growing season.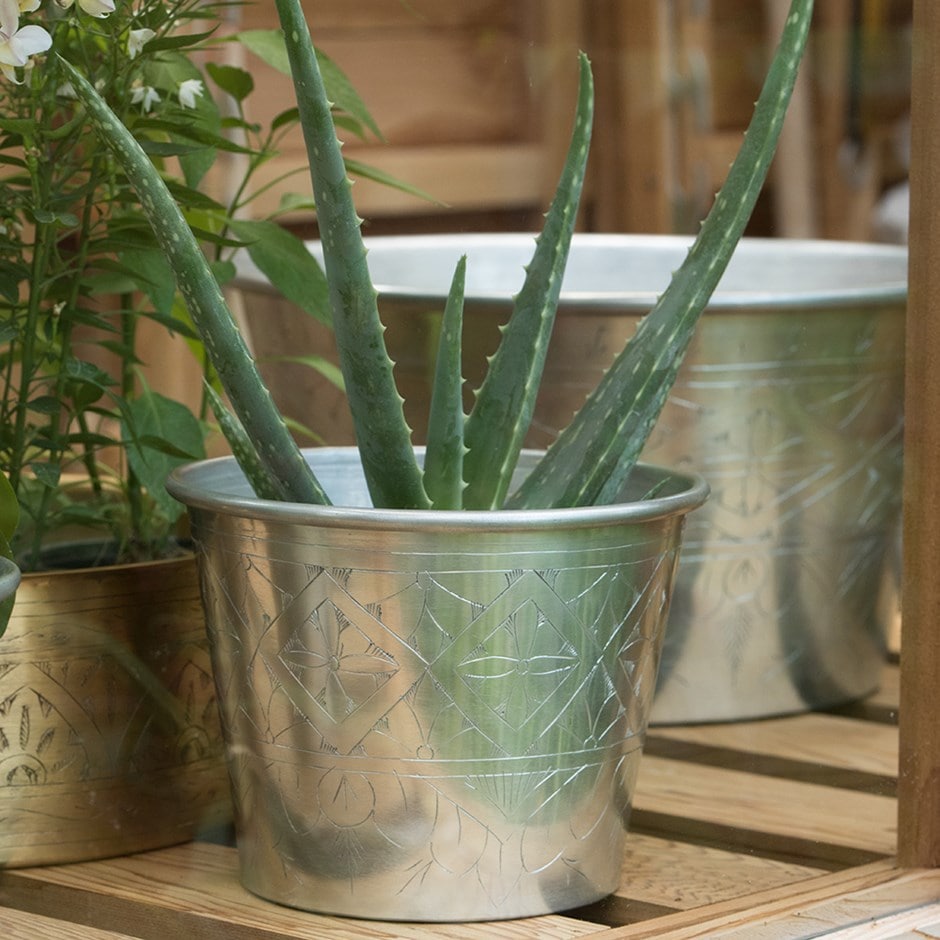 Items within this collection